Clean Energy Coalition
Join Phil and support our Clean Energy Coalition.
---
Phil Staas, 6th District resident, is launching our Clean Energy Coalition. To join the coalition or receive more information, email us at: .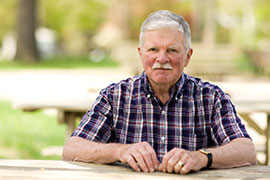 "I support Bob Roggio's platform for the advancement of environmental and energy alternatives."
"Having operated a company in Southeastern Pennsylvania specializing in the application of microprocessors, I am aware that this nation has ample technologies to move away quickly from dependency on fossil fuels. I agree with Bob that we need to focus on providing economic incentives to companies and educators who further the development of alternative energy sources.
"It is now clear that certain countries are taking advantage of the United State's dependency on foreign oil. This is both an economic and a national security issue. The United States can and must take the lead in the global fight against the ongoing devastation of our planet's environment.
"Bob recognizes the urgency of taking action, world-wide, and has established a coalition of conservationists in the 6th Congressional District. I congratulate Bob for taking this initiative and am pleased to share in the responsibility of protecting our environment for future generations."
— Phil Staas